Our Services
Site Survey
Backup Power Solutions recommends that a site survey be carried out prior to the commencement of any works or service contracts.
During a site survey an experience Backup Power Solutions engineers will attend your premises with the purpose of assessing,
The critical load requirements
Any electrical supply issues
Physical location and environment of equipment
Logistic requirements such as access & egress
Once the site survey is complete our engineer will be able to tailor a backup power solution to best suit your needs and price constraints.  You will be offered a range of options and price plans specific to your business premises and needs.
24/7 Support
Backup Power Solutions offers the option of 24/7 support to all clients.  We operate an emergency telephone service which is monitored 24/7.
0844 800 5724 when calling from Northern Ireland and the United Kingdom
1800 812 707 when calling from the Republic of Ireland
Once your call has been logged you will be personally contacted by a Backup Power Solutions engineer.
Agreed Response Time to Site
Clients may choose to avail of agreed response time to site.  In doing so we can guarantee that in the event of an emergency a Backup Power Solutions engineer will respond to site within your chosen time frame.
Emergency Response in the Event of a Breakdown Options
Agreed attendance within 4 hours of emergency call
Agreed attendance within 6 hours of emergency call
Agreed attendance within 8 hours of emergency call
Agreed attendance to site on next working day
Load Bank Testing
Load Bank Testing allows us to simulate the load and assess the integrity of your backup power system.  We recommend that load bank testing is carried out annually so as ensure the reliability of your system.
During a load bank test we connect suitably sized load bank to your UPS in order to simulate your site load and test the integrity of the system which in place.  In doing so we are able to test the performance of the UPS, electrical supply including cabling, switchgear, batteries, generator, switchgear and fuses.
There are many benefits to load bank testing, most notably,
Controlled tests tailored to individual requirements
Battery autonomy & integrity testing
Enable you to protect against power problems before they occur.
Confirm whether the system which is in place would be able to perform effectively in the event of a power outage.
UPS Relocation
Backup Power solutions assist in the relocation of UPS systems, batteries & switchgear.
Includes
Decommissioning of system
Transportation of UPS
Re-commissioning of UPS, batteries & switchgear.
UPS Replacement
Backup Power solutions offer a UPS replacement program. Older UPS systems requiring replacement consumable products such as DC capacitors, AC capacitors, batteries, cooling fans, and power supply boards. A replacement can be a more economical solution in the long term when considering the following;
A more efficient system will reduce running costs
Manufacturer's warranty eliminates the need for annual service costs for the warranty period
Potentially lower annual service costs
Lower total cost of ownership
Bespoke UPS System Design
UPS Supply
UPS Install & Commissioning
Annual UPS Service
UPS Service Contract
Backup Power Solutions provide a range of UPS Service Contracts.  By choosing to avail of one of our UPS Service Contracts we can ensure that your UPS is serviced on a regular basis so as to best support your business load in the event of a breakdown.
Benefits
Guaranteed response time to site of your choosing
24/7 telephone support
Annual maintenance visit by experienced engineer
Spare parts inventory
Guaranteed contract costs with no surprises
Service Options
FEATURES
MAINTENANCE
STANDARD
ENHANCED
PREMIER
One annual UPS maintenance visit per year (additional visits are available if requested at the outset).

Includes:

Visual inspection of system
Environmental inspection
Mechanical & electrical inspection
Functionality testing
Maintenance report provided upon completion.
Maintenance shall take place during working hours.  Alternative outside of hours pricing is available.

 YES
 YES
 YES
 YES
24/7 telephone support
 YES
 YES
 YES
 YES
Guaranteed response time to site
 
 YES
 YES
 YES
Site visit by engineer in the event of a problem
 
 YES
 YES
 YES
Access to spare parts with (discount provided to contract holders)
 
 YES
 YES
 YES
Cost of labour outside of routine maintenance included in contract price
 
 
 YES
 YES
Cost of replacement parts included in contract price
 
 
 
 YES
Access to manufacturers emergency response spare kits
 
 
 
 YES
A Backup Power Solutions engineer is on hand to help you choose the best service contract for your business.  Please CONTACT US for more information.
UPS System Health Inspection
DC System Design
DC Equipment Supply
DC Install & Commissioning
IPS Install & Commissioning
Annual IPS Service Contract
IPS Service Contract Options
Battery System Design
Battery Supply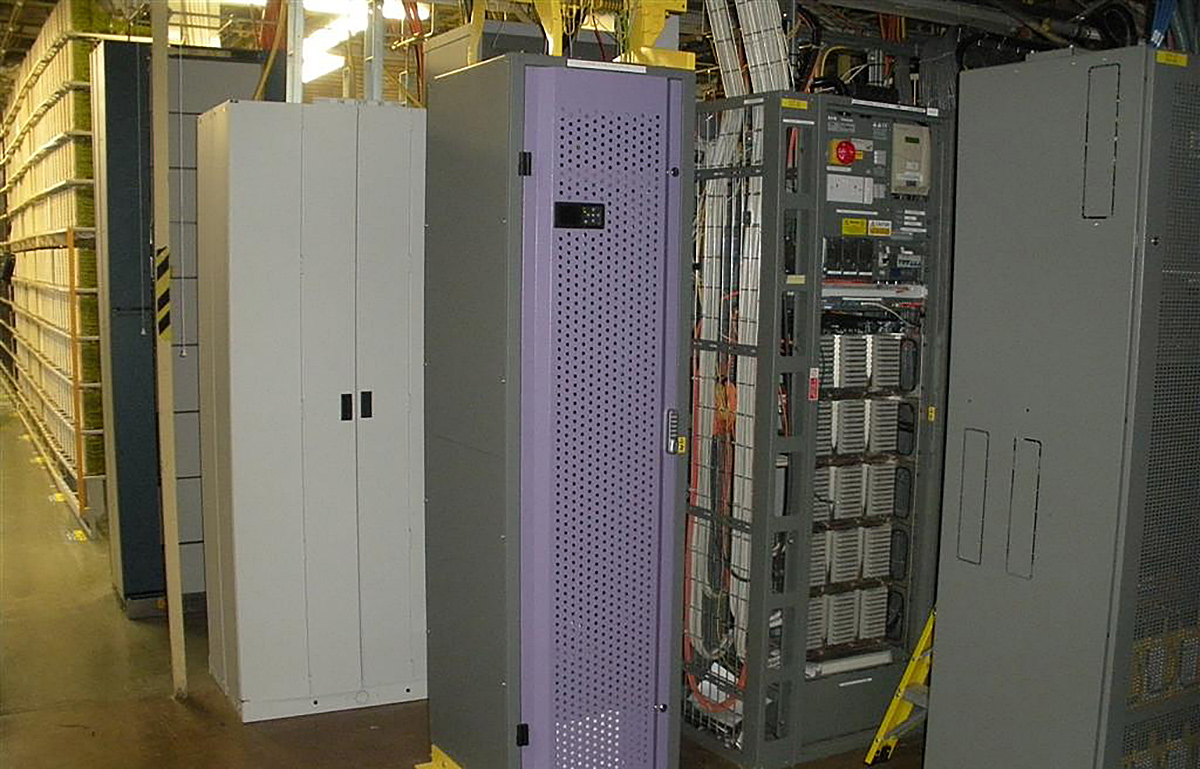 Backup Power Solutions supply & fit batteries for all makes & models of UPS systems.  We have long standing relationships with market leaders in the battery manufacturing industry and as a result ensuring that we provide you with the best quality product at the best price.
Battery Installation & Service
Battery Testing & Maintenance
The most common cause of UPS failure is battery failure.  By testing your batteries, you can ensure the reliability of your system.
Battery testing is a paramount element of backup power testing.  Our engineers' carryout conductance testing to monitor the status of your batteries.
Through regular battery maintenance we shall be able to detect weak battery blocks in advance of failure.
Battery Maintenance Includes,
Visual inspection of battery casings to check for signs of damage or corrosion
Inspection of battery terminals to check for signs of damage
Battery Block voltage measurement
Battery discharge test
Battery re-torquing if necessary
Battery torque clean and degreasing when necessary.
Battery Health Check